The Dubai Light Rail Transit project was funded and built by the Municipal
Government of Dubai, and a total of 446 escalators were supplied by
Shanghai Mitsubishi.

Welcome to SAASA Corporation (Pvt.) Ltd. - Your Trusted Partner in Elevators, Lifts & Escalators Solutions
To Our Business Associates – SAASA Corporation (Pvt.) Ltd. was founded in 1981 to serve clients in the Elevators & Escalators field. At SAASA Corporation (Pvt.) Ltd., we specialize in providing comprehensive solutions for elevators, lifts, and escalators. With years of experience in the industry, we are your trusted partner for installation, servicing, repairing, maintenance, and troubleshooting of elevators and lifts. Our team of highly skilled professionals is dedicated to delivering top-notch services and ensuring the smooth and efficient operation of your vertical transportation systems.
About Us
About SAASA Corporation (Pvt.) Ltd.
Welcome to SAASA Corporation (Pvt.) Ltd., a leading provider of elevator, lift, and escalator solutions since 1981. With over four decades of industry experience, we have established ourselves as a trusted name in the vertical transportation sector. Our commitment to excellence and customer satisfaction has enabled us to successfully complete over 500 elevator and lift projects across various industries.
Our Expertise and Experience
With a legacy spanning more than 40 years, SAASA Corporation brings a wealth of knowledge and expertise to every project. Our team of highly qualified staff and engineers, consisting of more than 50 dedicated professionals, is committed to delivering exceptional results. Their vast experience and technical skills allow us to tackle projects of any size and complexity, ensuring superior quality and precision in our work.
Our Vision
Our vision at SAASA Corporation (Pvt.) Ltd. is to be the leading provider of elevators, lifts, and escalators solutions, recognized for our commitment to excellence, innovation, and customer satisfaction. We strive to transform the vertical transportation industry through cutting-edge technologies and superior service.
Our Mission
Our mission is to deliver exceptional elevator and lift solutions that enhance vertical mobility, safety, and efficiency for our clients. We aim to exceed customer expectations by providing reliable installations, prompt maintenance and repair services, and innovative troubleshooting solutions. We are dedicated to building long-term relationships with our clients based on trust, integrity, and exceptional service.
Our Values
Customer Focus: We prioritize our customers' needs and strive to provide them with tailored solutions, exceptional service, and prompt response times. We aim to understand their unique requirements and deliver solutions that exceed their expectations.
Quality and Excellence: We are committed to delivering the highest quality of workmanship and service. We adhere to strict quality control measures throughout our processes, ensuring that our installations, maintenance, and repairs meet international standards and regulations.
Innovation: We embrace innovation and continuously seek new technologies and solutions to enhance the performance, safety, and efficiency of elevators, lifts, and escalators. We stay at the forefront of industry advancements to provide our clients with cutting-edge solutions.
Integrity: We conduct our business with honesty, transparency, and integrity. We value trust and strive to maintain strong relationships with our clients, partners, and employees by upholding the highest ethical standards.
Teamwork: We foster a collaborative work environment where teamwork and mutual respect are valued. Our qualified staff and engineers work together to deliver exceptional results, leveraging their expertise and skills to achieve project success.
Safety: Safety is paramount in our operations. We prioritize the safety of our clients, employees, and end-users by adhering to strict safety protocols, conducting thorough risk assessments, and ensuring compliance with industry standards and regulations.
PTET Telecom Tower
PTET Tele-House, Islamabad
Shaheed Millat Secretariat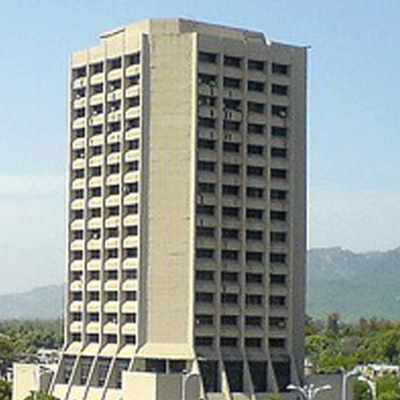 Faisalabad International Airport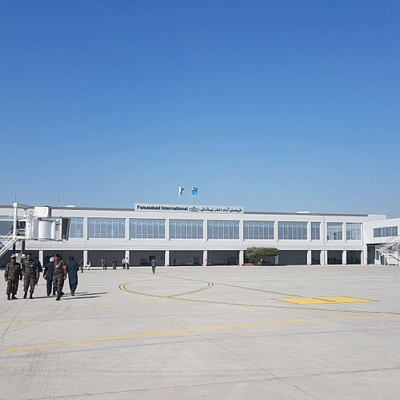 The Arkadians Karachi
Mall of Lahore
Would you like to speak over the phone? Just submit your details and we'll be in touch shortly. You can also email us if you would prefer.
For Businesses: Do you have questions about our company? Send us an email and we'll get in touch shortly, or phone (+92-42) 35843781-3 between 09:30 and 18:00 Monday to Saturday — we would be delighted to speak.
Note: Your details are kept strictly confidential as per our Privacy Policy.